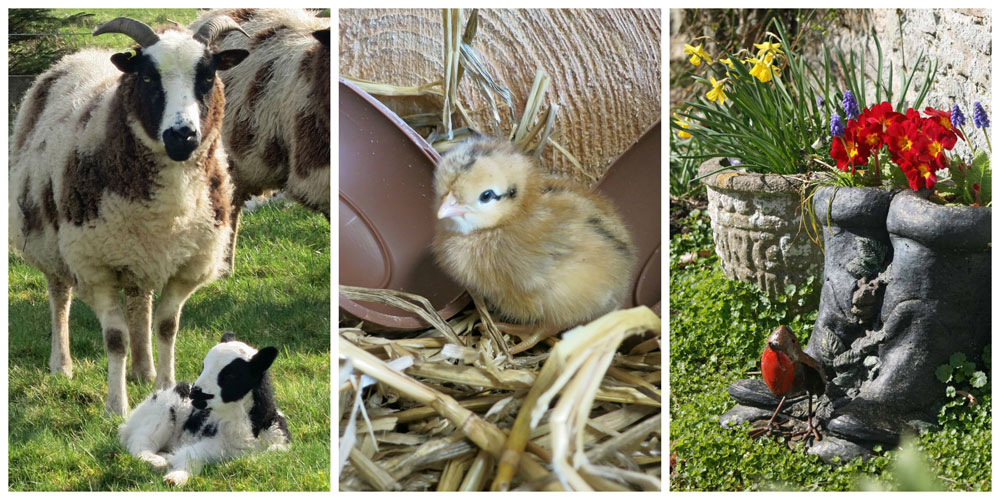 Lambing Live here at Huxtable Farm B&B – The ewes are due to start lambing on the 25th March and for the following three weeks.
A variety of eggs are in the incubator now – We're hoping to have some chicks hatching on Easter morning, making your Easter stay at Huxtable Farm eggstra special – We look forward to sharing this special Spring Bank Holiday weekend with you.
With Easter (April Fools Day 🙂 1st April approaching here are a few event's occurring near to Huxtable Farm Bed and Breakfast (click on this link), in North Devon. Not only is there so much to see and do on and around the farm, there are so many #Easter #Egg hunts to look forward to at all the attractions in the area; Quince Honey Farm, The Big Sheep, The Milky Way, NT Arlington Court, RHS Rosemoor, Hartland Abbey and find the Easter chicks at Clovelly!